Build data collection apps 10x faster
Easily build mobile & web forms for data collection
Distribute field data using workflow automation
Robust data collection that works online & offline
Power data-driven insights with PDF reports
Build once and run on iOS, Android or Web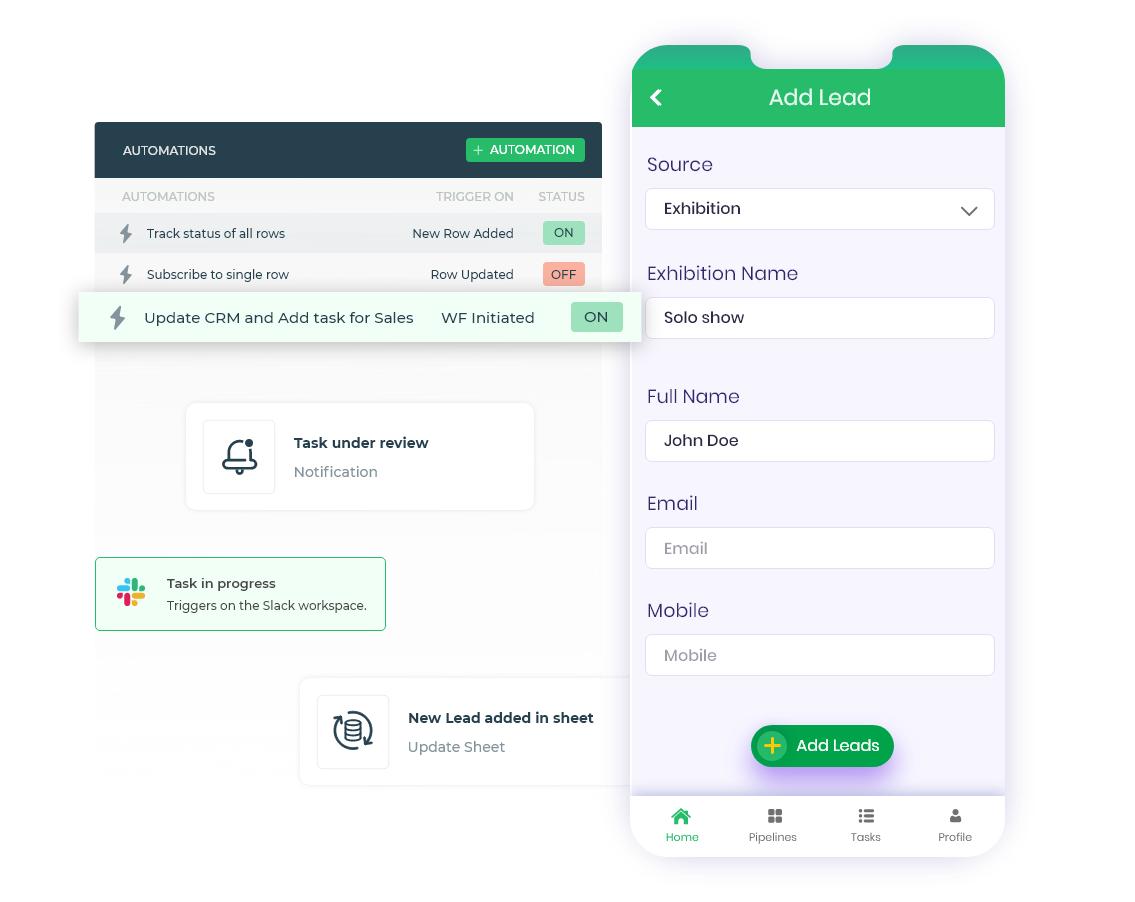 Trusted by

Cloud based agile mobile forms platform
Developing data collection apps has never been easier than this
Creating forms for any business need
Build new forms, apps, and reports for survey data collection forms, field forms, feedback forms, registrations forms, customer enquiries forms, and more.
Track collection process in real time
Track and review the data collected to monitor projects and team effort. Assign work orders to field teams and trigger approval cycles in just a click of a button.
Popular data collection apps built on DronaHQ
For internal operations, quality assurance, field operations, safety & health, process improvement.
Mobile data collection to empower field services
Rich media collection, auto-capture GPS, date & time, signatures, barcodes
Spreadsheet to App in just a few seconds for structure data management
Data validation and business rules to moderate quality of data collected
Adaptive forms react to user inputs. Hide & show questions, pages, or entire sections
Automate report generation in desired formats, PDF, email, docs, or graphs
Thank you
We have sent you a verification email, please click and verify your email address and start building your first app on DronaHQ.
Check out our help section to get started immediately.
See what customers say about DronaHQ
time-to-market

Highly Intuitive Platform
Hemlata Changlani
Mobile App decreases the amount of paperwork which saves time for field force
columnar-database

Structured info handling
Rohan Dinesh G
You can replace all your offline sheets that eventually get messy and hard to manage.
enterprise-grade

Secure data collection
Ranju V.S
Working through our security reviews, audits, and bespoke SSO integration requests.
Streamline data collection, drive business optimization
Get started for Free. No credit card required.
Copyright © Deltecs Infotech Pvt Ltd. All Rights Reserved