Discover what you can build with DronaHQ
With DronaHQ, Build powerful, enterprise-grade applications at the speed of light. From admin panels to dashboards, calculators, claims management, inspection tool and CRMs.

Dynamic Inspection Forms
Create data collection forms for field teams to perform complex site inspection with form fields that change as the user fills them out.
• Standardize inspection with forms
• Flag issues instantly
• Know the geolocation of your inspector
• Notify supervisors for pending approval
• Generate PDF reports for back office teams
Live Preview
Stripe Refund Tool
Create tools that connects your database and payment platforms like Stripe or Razorpay to lookup orders and process refunds.
• Build on top of PostgreSQL, MongoDB, MS SQL
• Look through, edit, and add users, orders, & products
• Connect to payment platforms to lookup & process refunds
• Sort and view data in lists or tables
Live Preview
Sales Channel Dashboard
Bring data together from disparate sources and view live data on dynamic chart, scorecards, graphs.
Reimbursement Approvals
Allow employees to submit reimbursement requests or other data for approvals.
• Instantly alert supervisor on new request
• Set up hierarchical approvals for accounts teams  
• Allow requesters to share clarifications for their reques
Employee Onboarding
Manage onboarding with secure and guided employee data collection forms.
• Simplify data capture with multi-page forms
• Easily validate information entered
• Conditionally hide or show form section
• Update database in real-time
Live Preview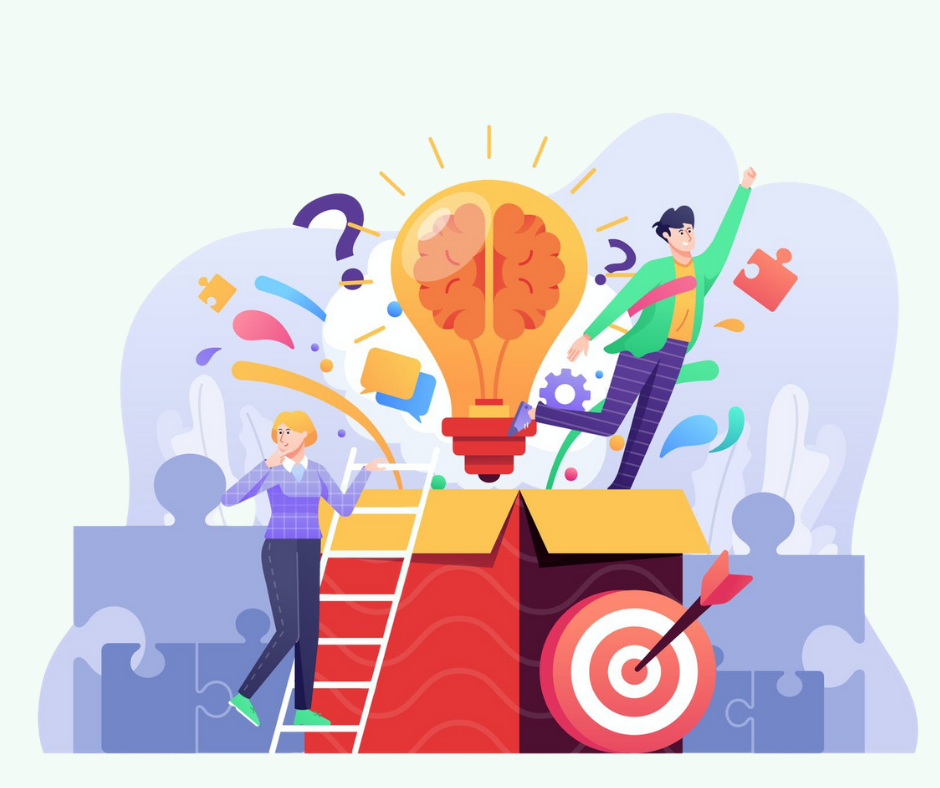 Like the apps you see?
Start your low-code app development with a template of your choice.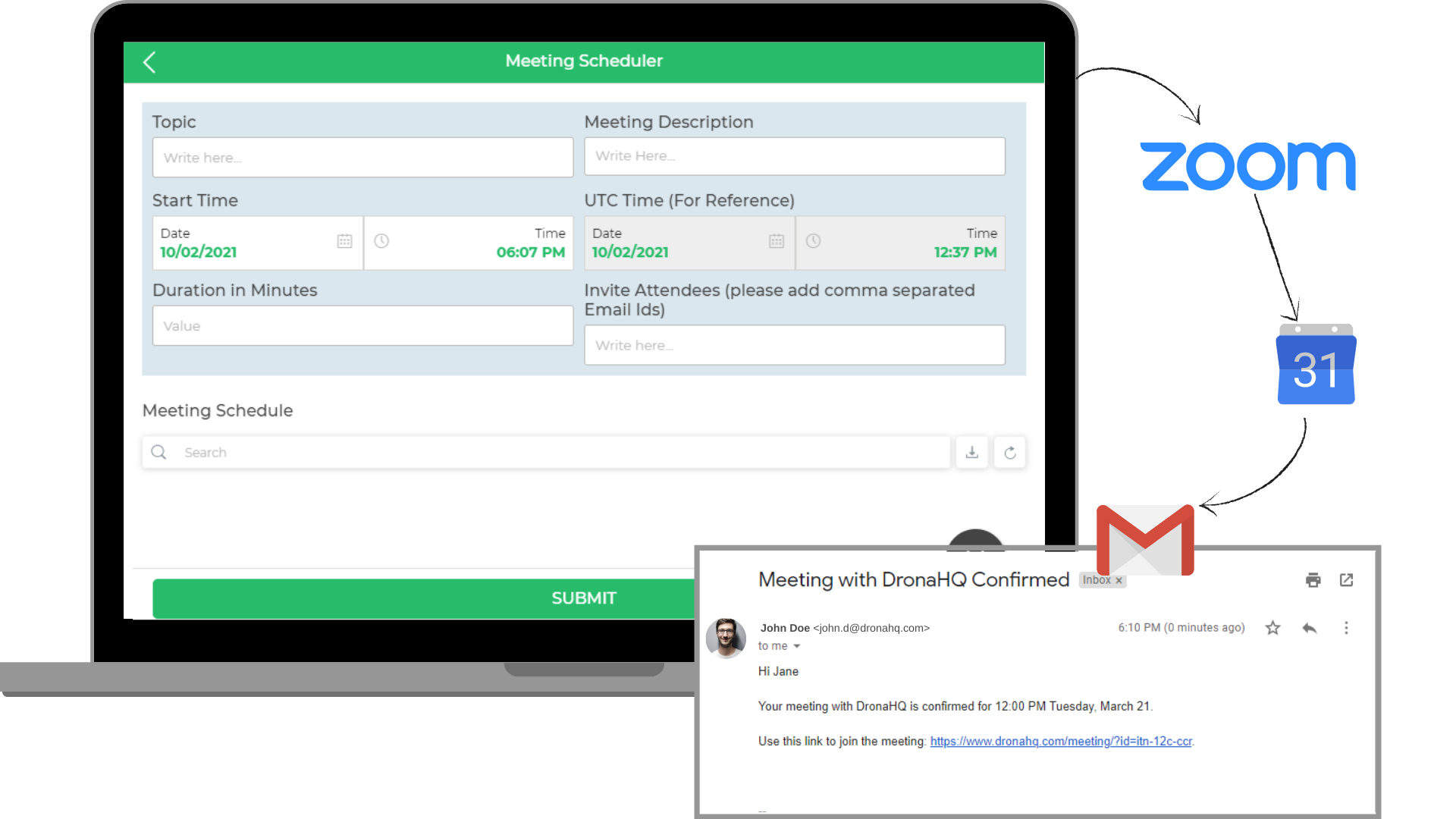 Unified Appointment Scheduler
Build custom meeting booking apps that integrates with your Customer Dashboards.
• Book meetings for new customer support tickets
• Notify customer over mail
• Add event to all attendees' calendars
• Update Zoom or conferencing tool of your choice
• Send scheduled reminders to attendees
Survey PDF Report
Automate PDF report generation for order Invoices, Contract agreements, Survey reports, Inspection reports.
• Create branded templates for reports
• Auto generate report from apps
• Password protect critical PDF files
• Send PDF reports as email attachments
Live Preview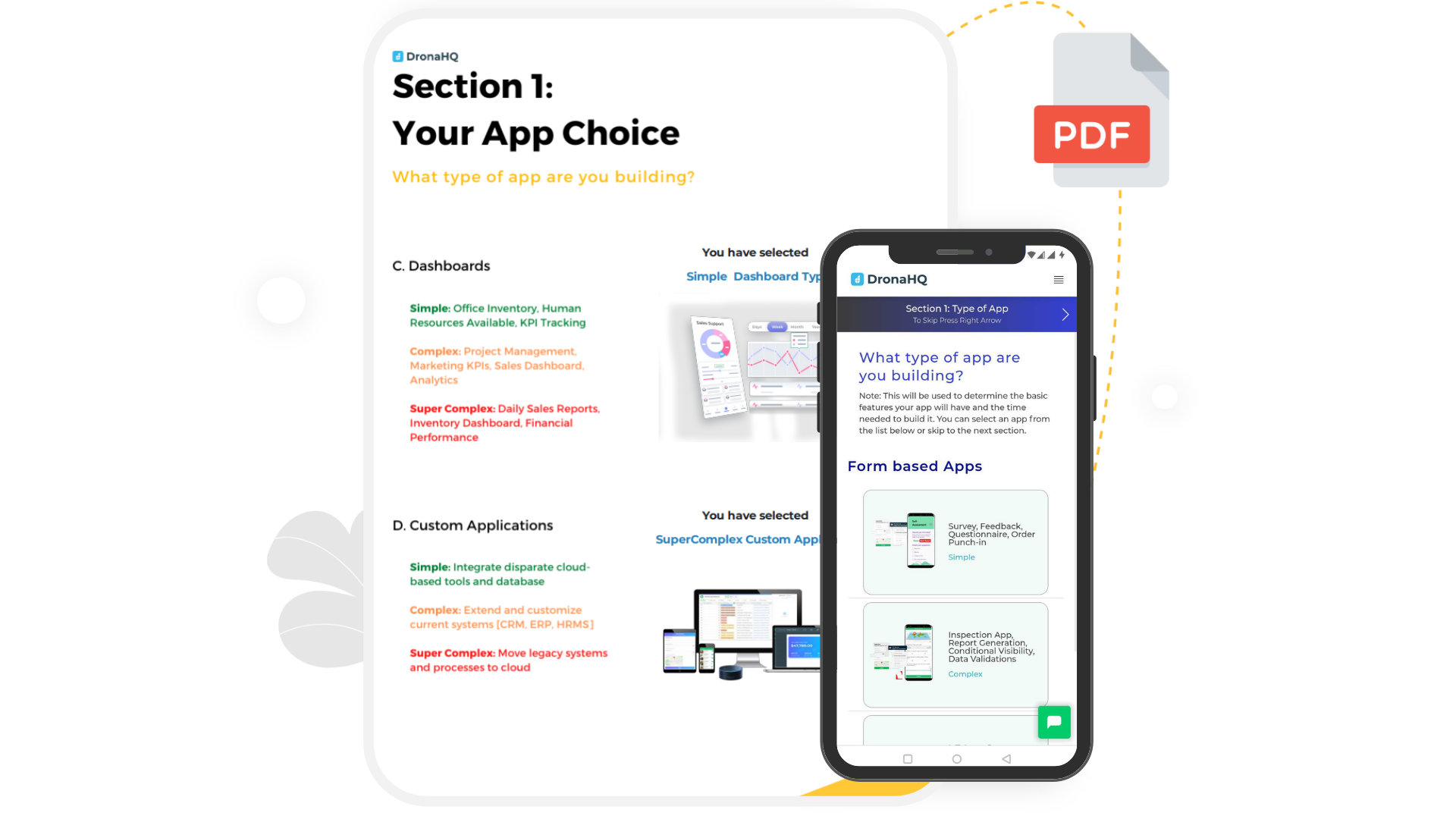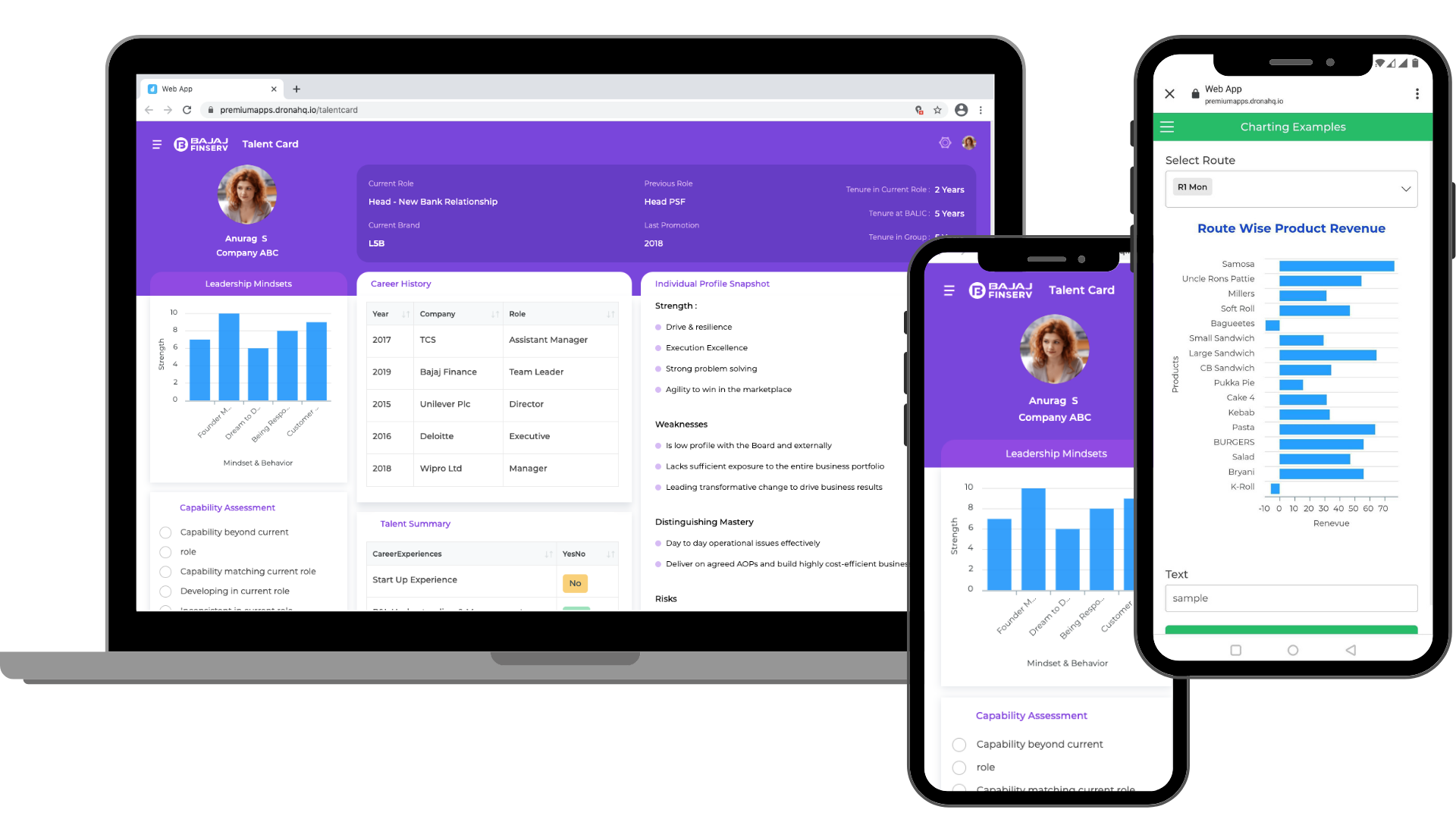 Real-time Inventory Management
Create an app to view content update, add, and track real-time information like Inventory data, Order details, Transactional and Payment data.
• Collect data in Sheets – online database
• Easily integrate with any SQL database
• Add custom formula data transformations
Multilingual Product App
Support different markets with different languages.
• Display local language for global teams
• Display relevant currency and formats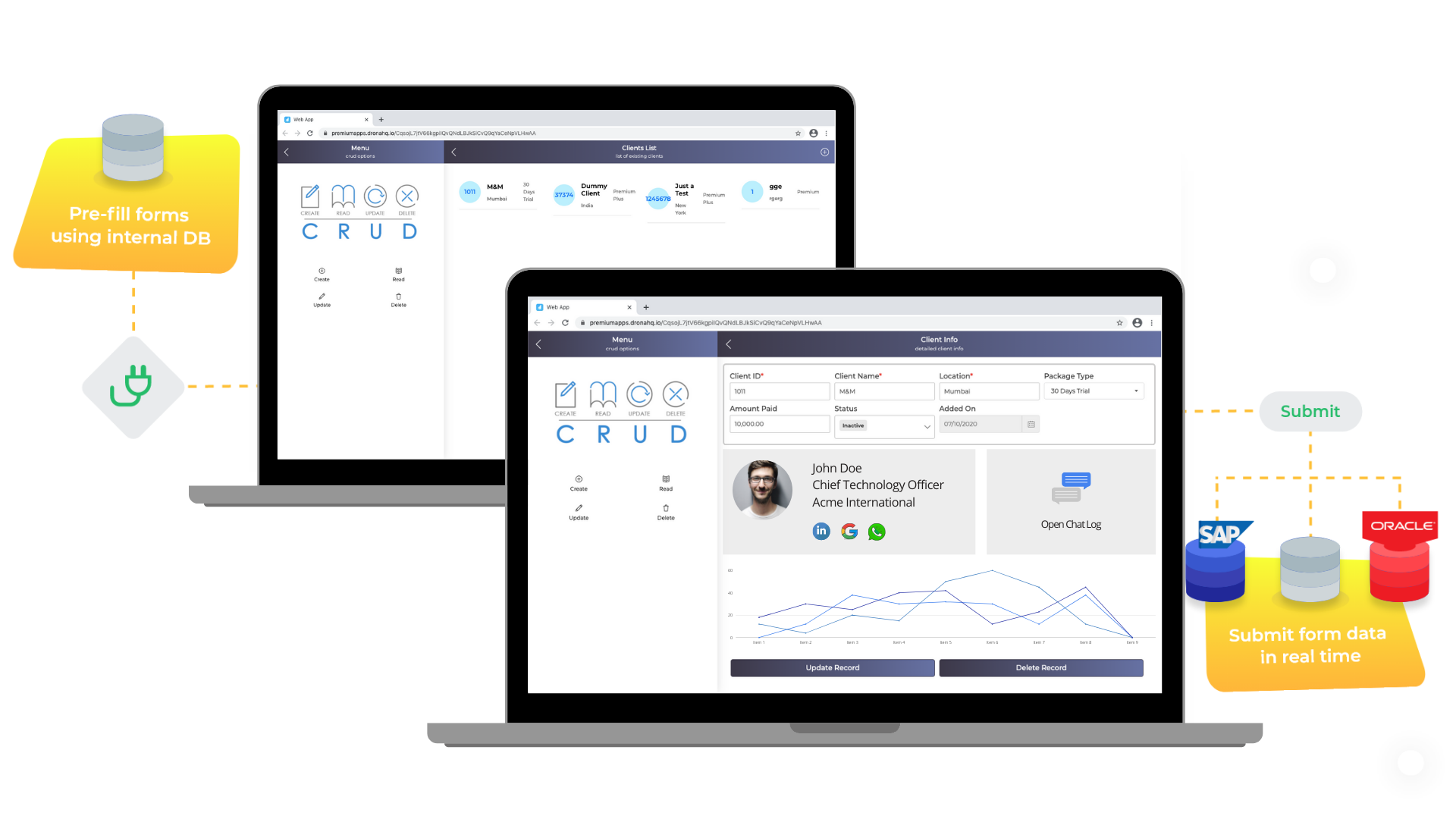 Interactive Admin Panel
Bring any SQL data to life with simple admin panel app.
• List data items using menus & tables
• Create, Update, Delete records in real-time
• Integrate your APIs
Live Preview
CSV Spreadsheet App
Turn any excel sheet, expense reports, inventory sheets, timesheets to a Cloud App & Database.
• Set permissions for access control
• Add multiple views & filters to simplify browsing
• Access from web or mobile
Live Preview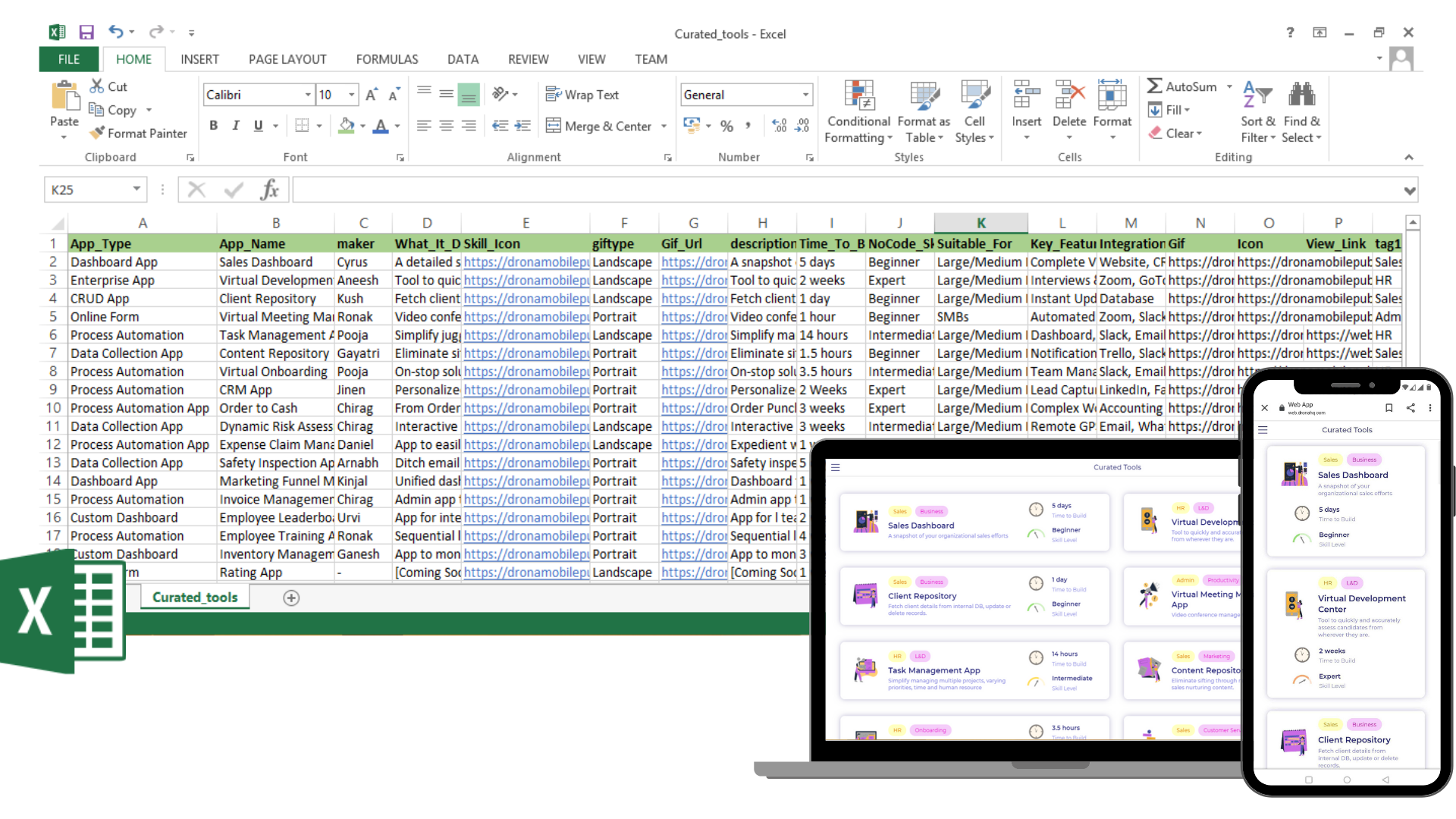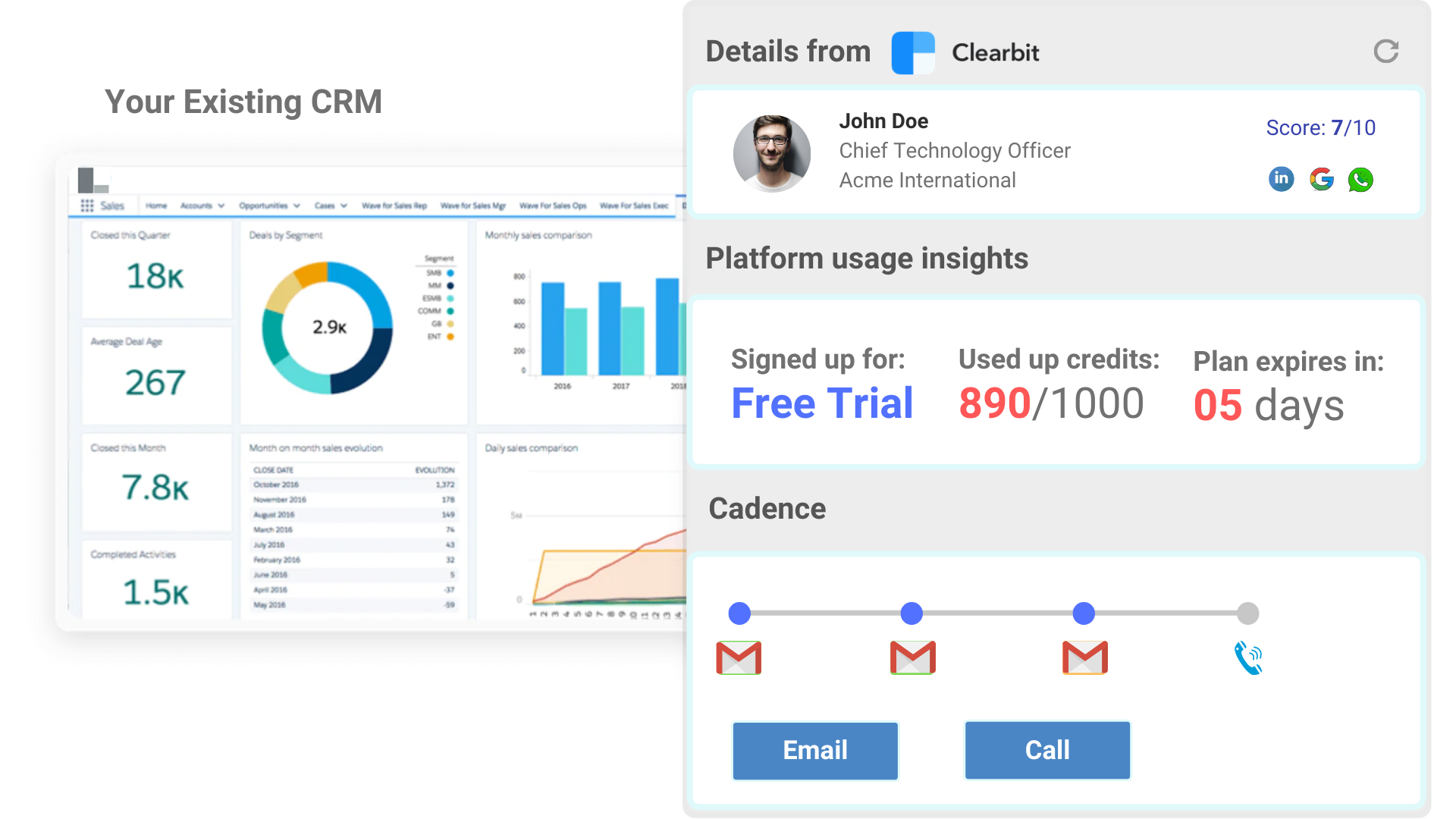 Custom CRM
A customer relationship management tool that is tailor-made for your unique sales process.
• Fetch lead information from database
• Maintain 360 degree customer views
• Send follow-up emails
• Update lead status in Salesforce
Start building business apps with low-code
Get Started for Free. No credit card required.
Copyright © Deltecs Infotech Pvt Ltd. All Rights Reserved